cosplay books and patterns!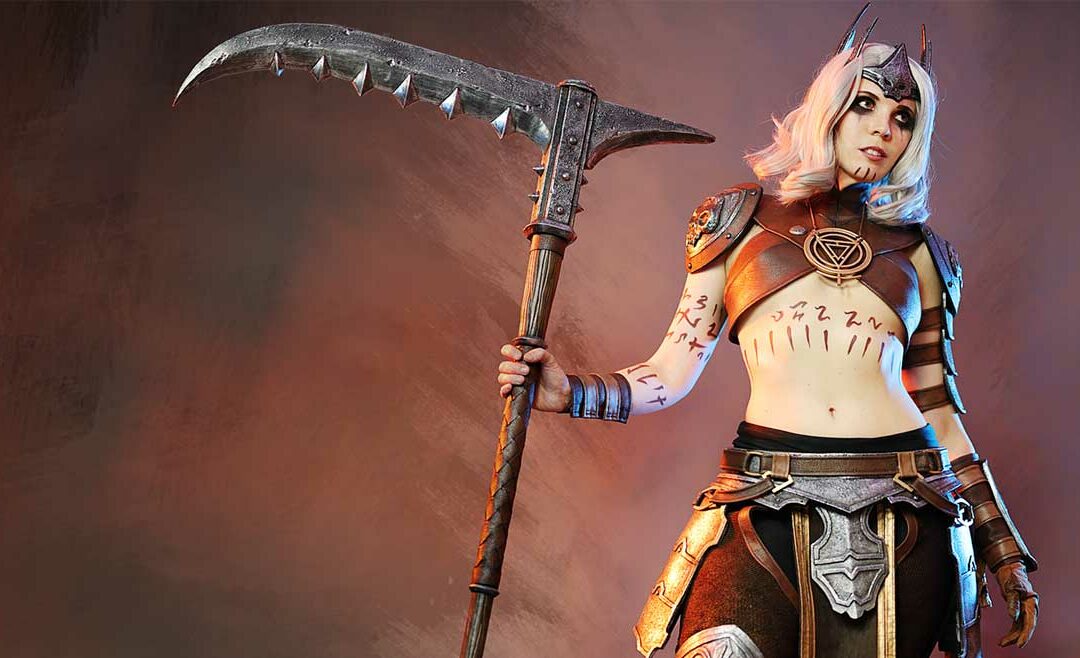 I already created a ton of costumes from Blizzard franchises and was super hyped for the release of Diablo IV! And as you can imagine I was incredibly excited when they reached out and asked me to bring the Necromancer to life! Check out the full crafting video!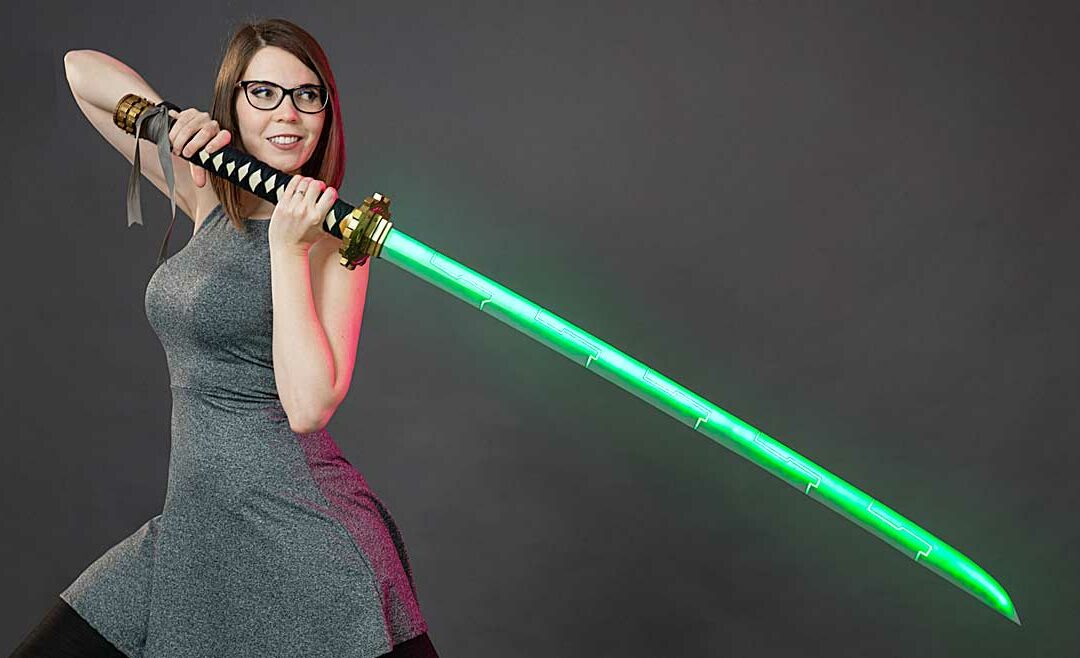 What's better than a Katana? A light up LED Karakuri Katana that also plays sounds! Electronic Arts asked us to bring our favorite weapon from their new game Wild Hearts to life and I'm so excited to finally build the sword of my dreams! Hope you enjoy this little...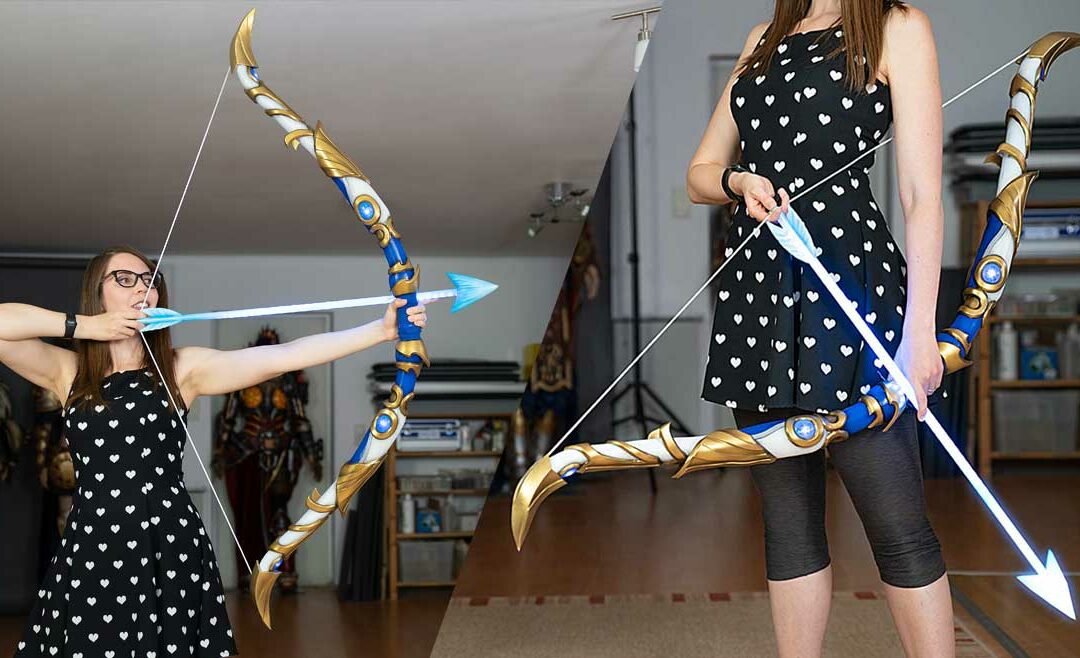 I always love to work with mobile game developers as many of their games often have amazingly designed heroes. I also always wanted to build a functional bow! So when Empires&Puzzles reached out to us to create something from their game, I took the chance and decided to make Athena's bow!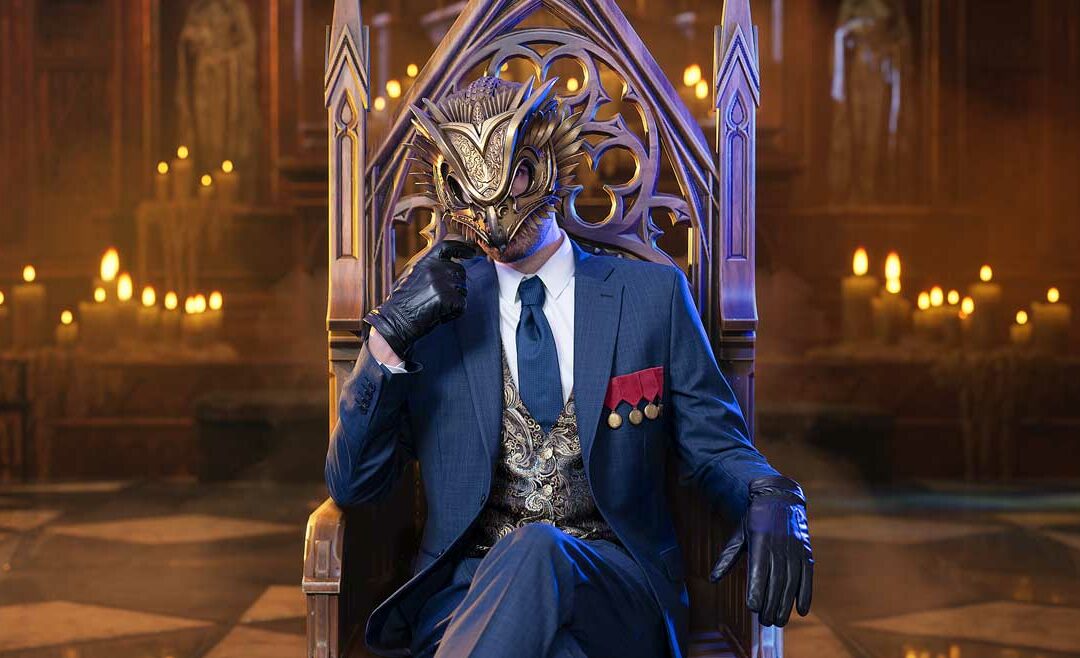 Warner Brothers Games Montreal and Gotham Knights asked us to create the golden Mask for the Voice of the Court. But since creating a prop is only half the fun we though, why not make the full costume and get Benni a nice cosplay photoshoot as well? And that's what we did!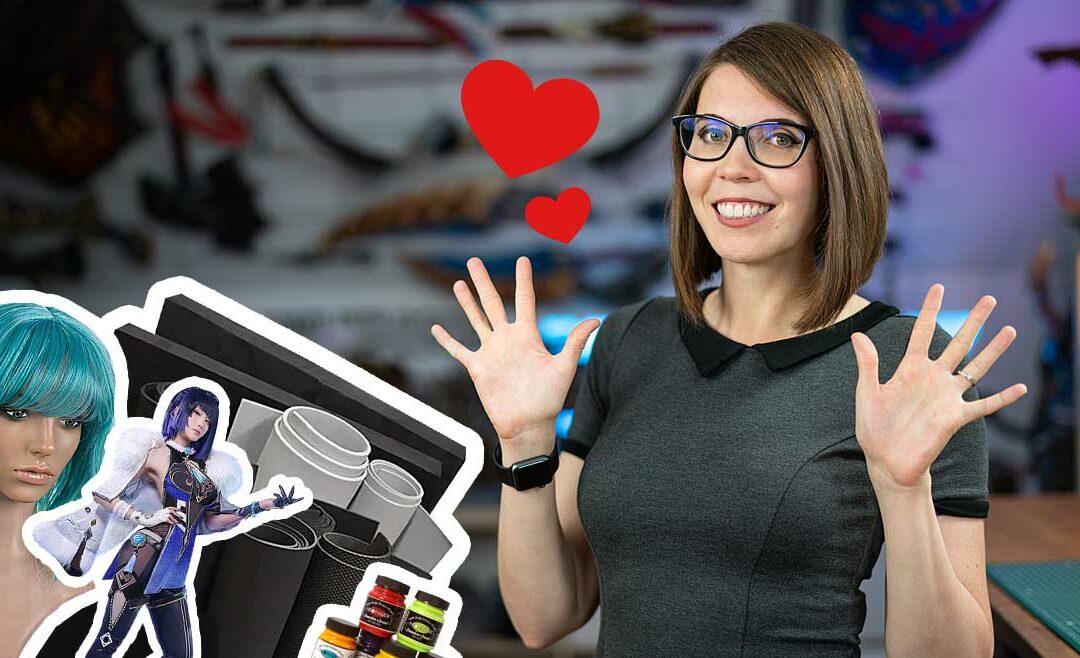 Finding good shops and materials for cosplay and crafting can be tricky! To help, here are Svetlana's top 10 places to shop cosplay materials! It's all about foam, paints, wigs, fabrics and all kind of different crafting supplies – and even full costumes! Hope this is helpful!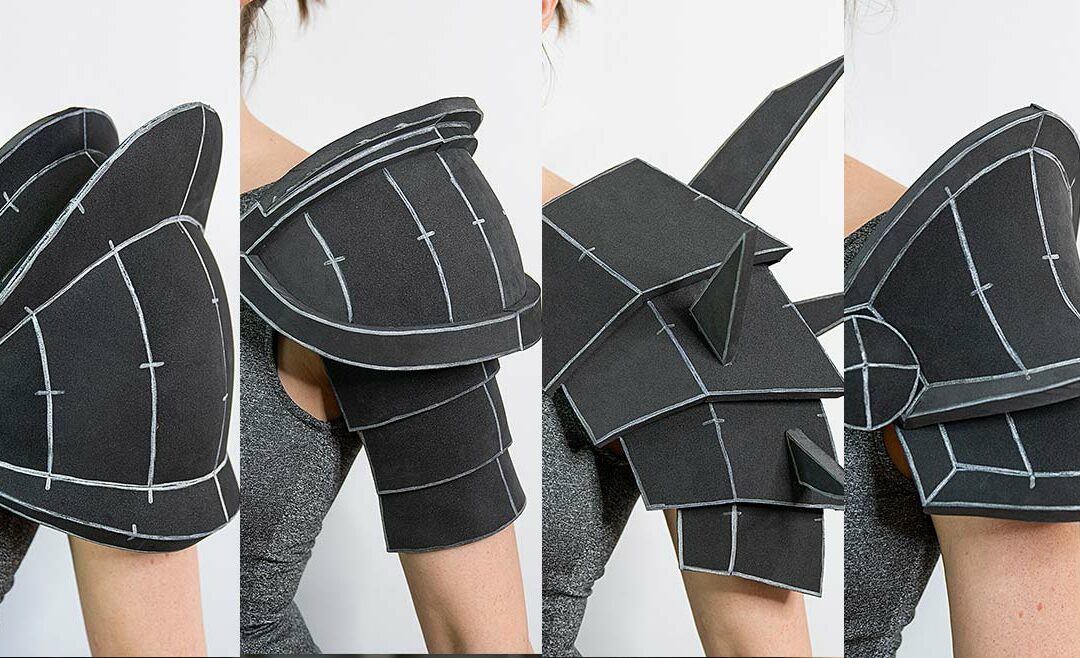 Our first Shoulder Armor Pattern Collection was a huge hit so we decided to make two more with even more interesting pauldron designs! The first one is now here: The Shoulder Pattern Collection 2 has 5 very interesting and unique designs that will level up your...
patterns for all your projects
Why spend hours trying to figure out patterns when you can just use the ones we prepared for you? Save valuable time and print out our downloadable patterns! We got patterns for everything you need! :)
Here is a comprehensive list of all the tools, materials and equipment we use for our projects!
Cosplay is a mix between "costume" & "play" and describes the act of wearing a costume to represent a specific character, style or idea. Your costume can be an everyday outfit, store-bought or even hand made by yourself! Cosplay isn't defined by quality: Wearing a wig is just as much cosplay as wearing a self-made armor set!
Just dress up and have fun, that's what it's all about! Want to join the fun? Check out my GETTING STARTED PAGE!
"anyone can cosplay. No matter what age, gender, skin color or body shape. It's the ultimate artistic expression!"
Want to know what topic each of my books cover? Just check out the link below for a detailed guide! We got books about everthing from working with eva foam to painting, sewing, LEDs or 3D printing!
Every volume is available as printed softcover or as a more affordable digital PDF download!
recent customer feedback:
"Fantastic Books! It's easy to read and easy to digest! Worth every Penny! And very fast delivery. Ordered on Saturday, got shipped on Monday and arrived on Tuesday! Im so Happy that i bought them! 6 out of 5 Stars!"
maximillian, October 5, 2021
"I am super thrilled with my purchase from Kamui! (…) The books are such a great quality, and the rich colors have me motivated for future Cosplay. Svetlana was quick to respond to my order and questions. I am looking forward to many hours of reading and crafting, and cannot wait to complete my Kamui Cosplay book collection. Cheers!"
Mystica Eller, October 22, 2020
"Awesome guide with a lot of useful information, the info about making your own 3d models really made me realize how much more doable it is than I had thought."
James Amini, August 9, 2021
"It's a wonderful book. So many useful tips for cospay motivation. But they are also applicable to other endeavours. It really helped me!It's a wonderful book. So many useful tips for cospay motivation. But they are also applicable to other endeavours. It really helped me!"
Team KaRo, February 9, 2022
"thanks to this book, I solved some problems I had with some parts of cosplay, learned new tricks and finally raised the level of my work. thanks kamui"
francesco mistico, April 27, 2022
"All of her books are amazing whether you are a beginning or veteran. I love how lightweight EVA foam props are and making them detachable with magnets is genius!"
Natasha, September 28, 2021
We're Svetlana and Benni, two passionate people who love to create costumes and props from our favorite video games, anime and movies. In 2011 we turned our hobby into a full-time business and support the community with our videos, books, crafting patterns and by sharing our adventures through Social Media!