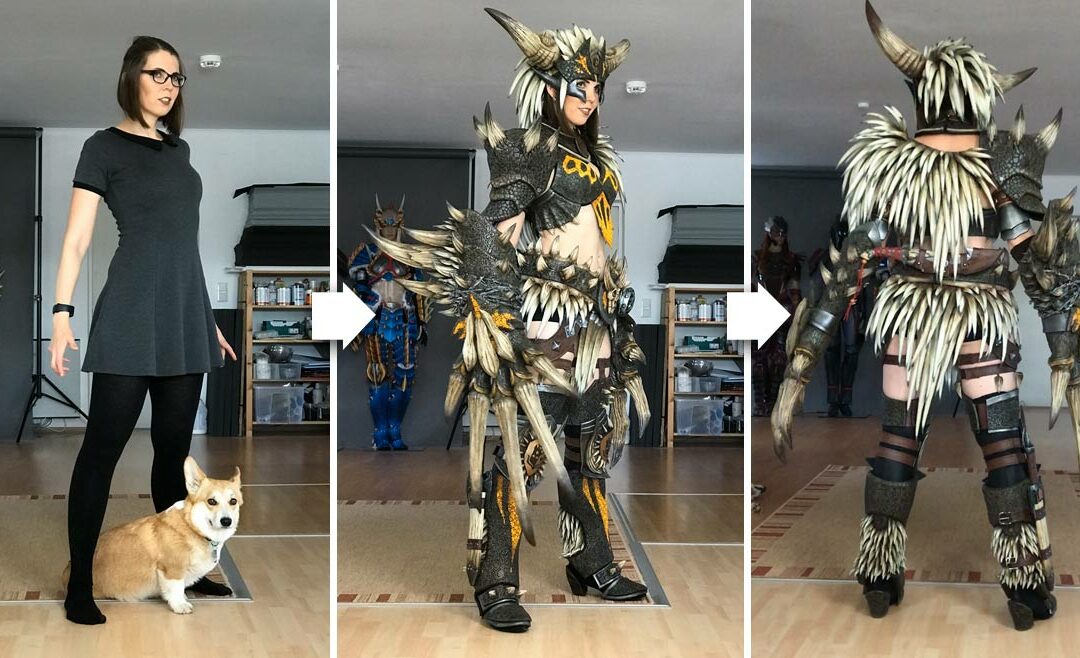 is one of my favorite games ever and I think Nergigante is super cute and it was just natural for me to bring the Nergigante Armor as a cosplay to life! The costume was one of my biggest projects ever, even...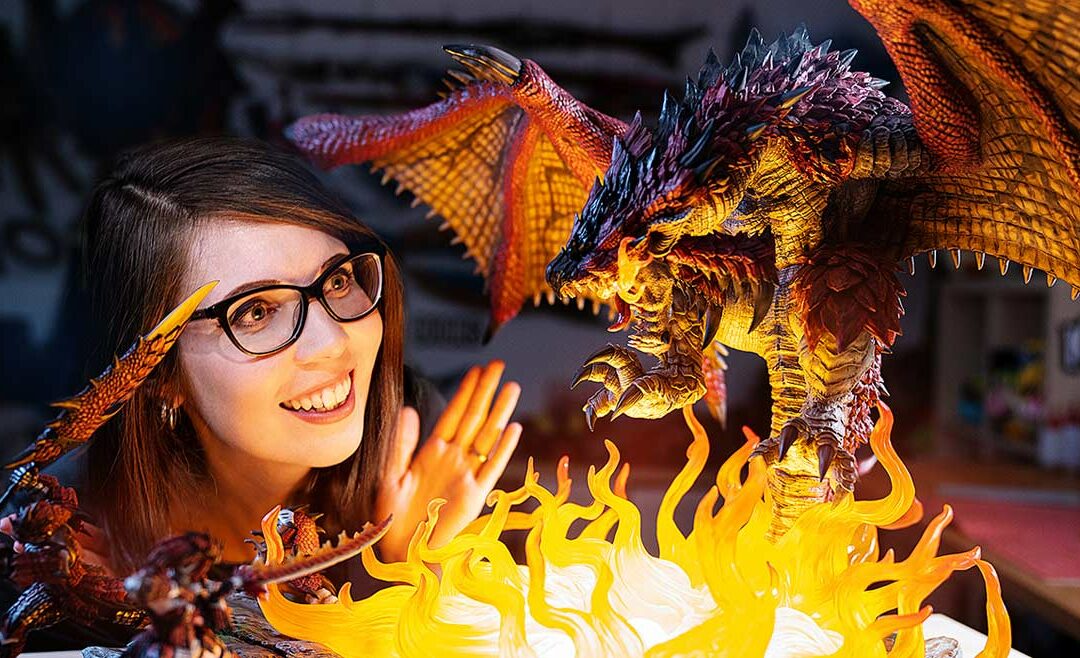 I received another amazing statue from the talented Singapore statue makers of Kinetiquettes. Rathalos from Monster Hunter! It's a HUGE statue and definitely the crown jewel of our workshop decoration!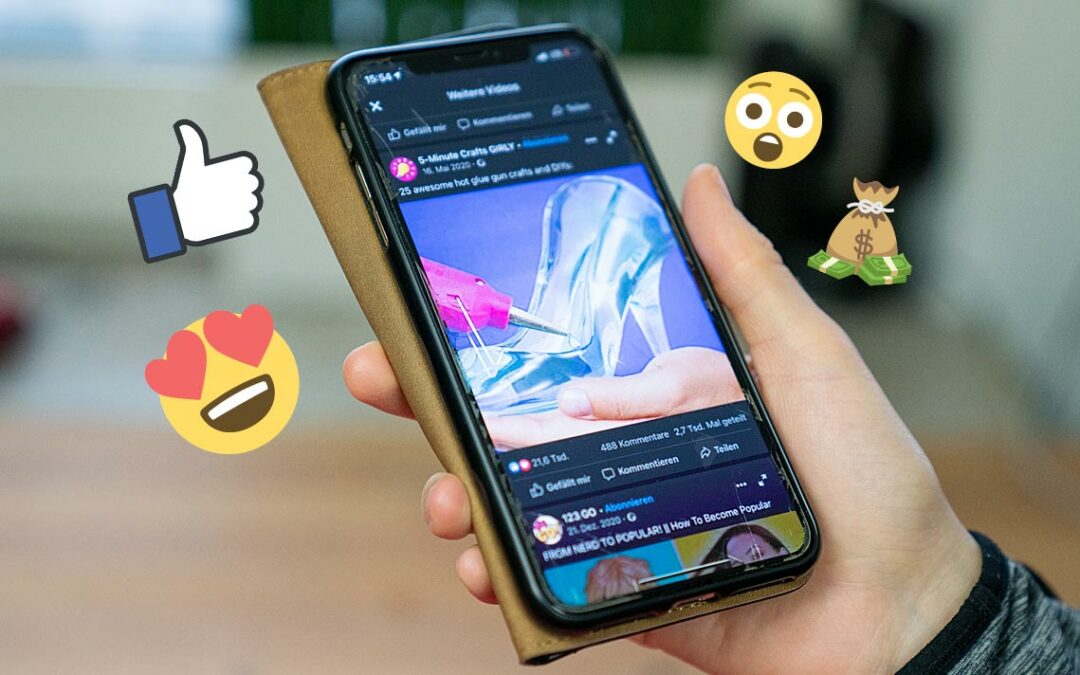 We all love those funny and interesting crafting videos on Facebook. However, did you know that their publishers make a huge income without giving the original artist a single penny? Let me show you to the profitable world of In-Stream Ads!
patterns for all your projects
Why spend time trying to figure out patterns when you can just download and print them out at home? Save valuable hours by using our pre-made patterns! We got everything you need to cover your whole body in armor! :)
You want to show your love for cosplay even when you're not at home crafting? Check out our variety of cosplay and crafting themed apparel! We created a whole line of cool and funny stuff you can wear everyday. It's sure to get some conversations started and will help you make new friends!
Want to know what products we work with? Click below to see a comprehensive list of all the tools, materials and equipment we use for our own projects! These are affiliate links and might grant us a small commission when you buy something.
Cosplay is a mix between "costume" & "play" and describes the act of wearing a costume to represent a specific character, style or idea. Your costume can be an everyday outfit, store-bought or even hand made by yourself! Cosplay isn't defined by quality: Wearing a wig is just as much cosplay as wearing a self-made armor set!
Just dress up and have fun, that's what it's all about! Want to join the fun? Check out my GETTING STARTED PAGE!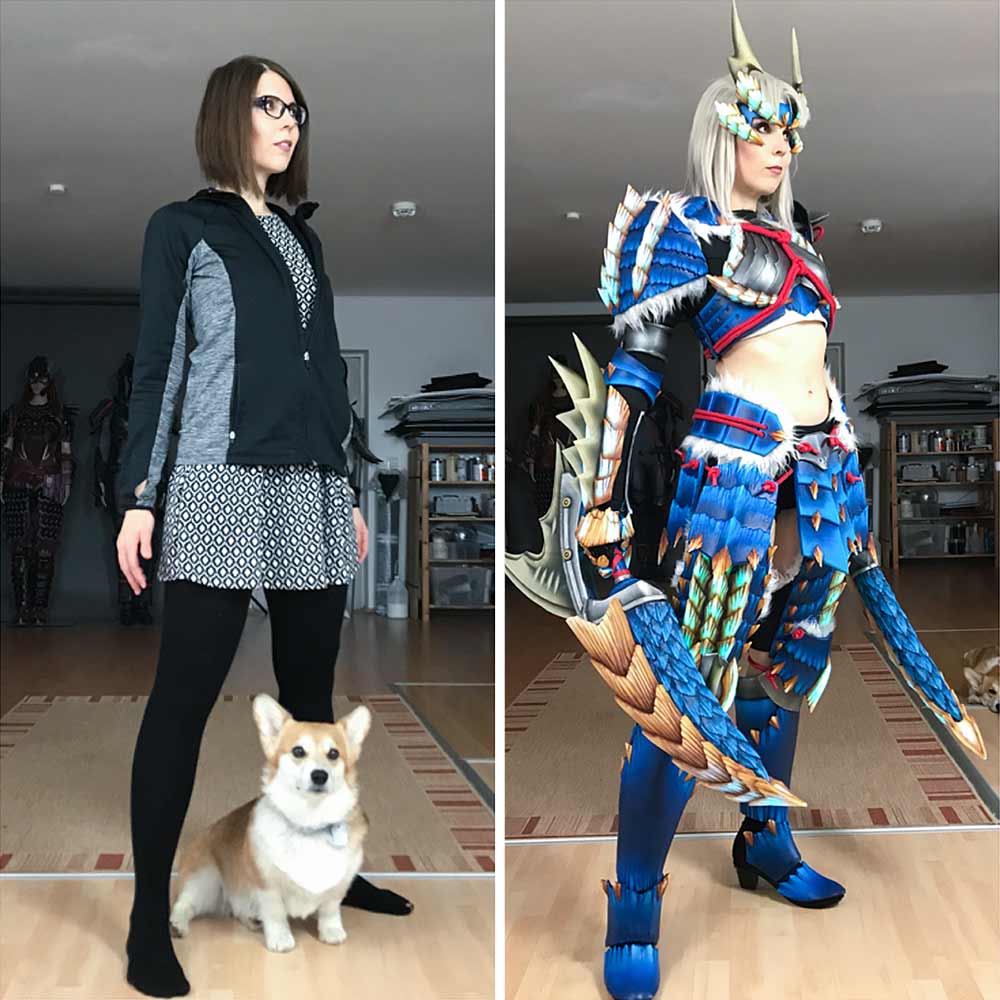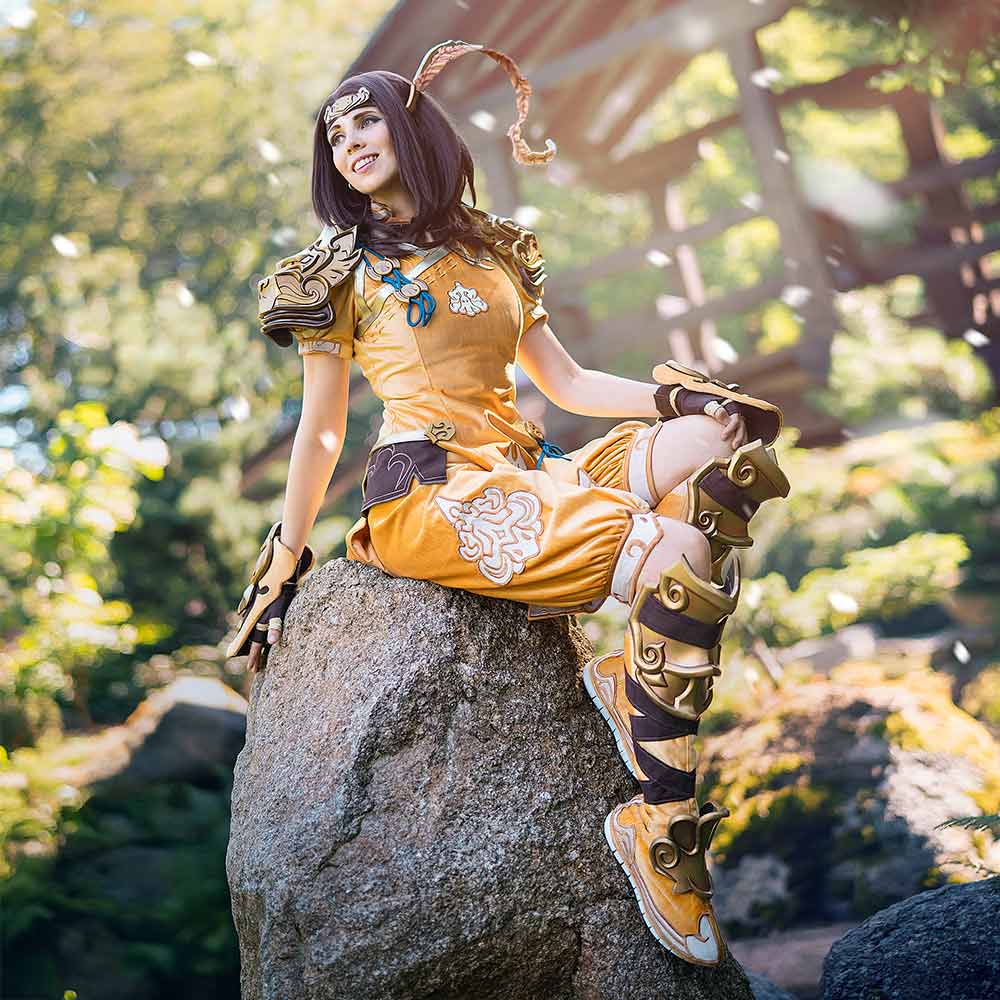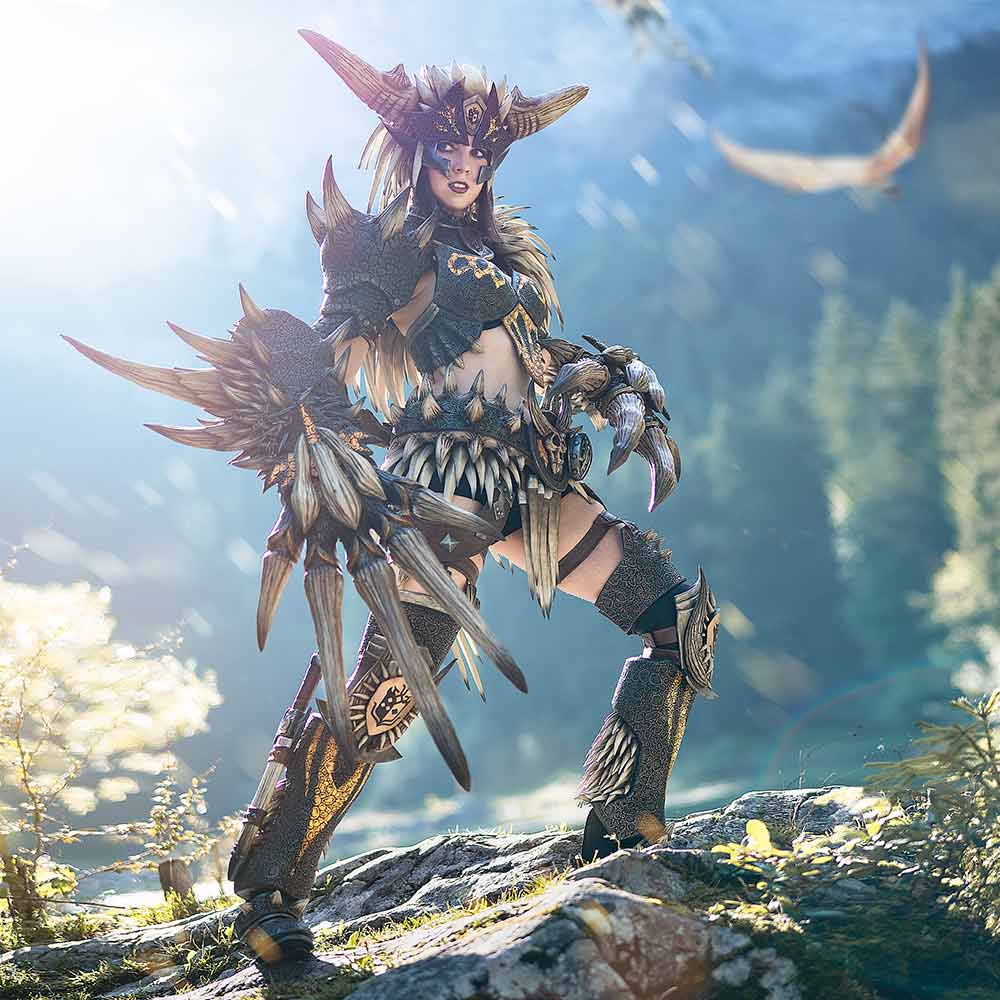 "anyone can cosplay. No matter what age, gender, skin color or body shape. It's the ultimate artistic expression!"
Need help finding out which guide covers the topics most interesting to you? No problem! I wrote a detailed overview of all the crafting books we have released so far. No matter if foam construction, painting, sewing, LEDs or 3D printing – I got you covered!
Every book is available as instant PDF download and printed softcover.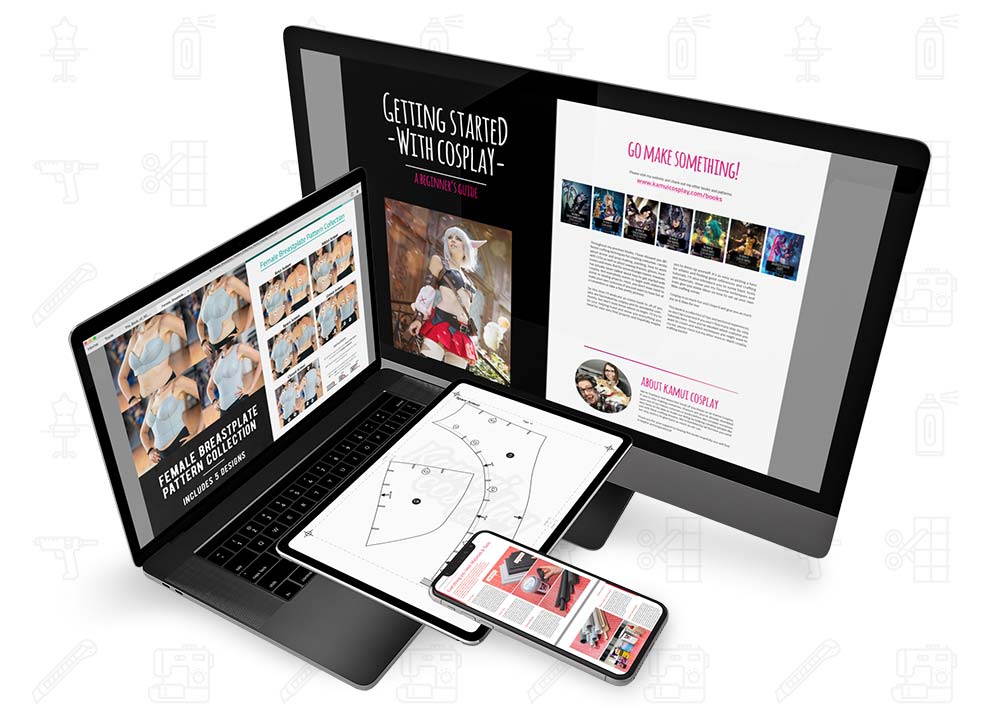 Want to get into cosplay? I put together a great Starter Bundle that includes everything you will need to begin your crafty adventure.
It includes four of my basic, beginner friendly books, suitable for any age or skill level. In addition you'll find a few handy blueprints and 5 full costume making pattern sets that can easily be adjusted and combined to create almost any costume you want! Just print them out, transfer them to your favorite crafting material and start creating. It's the perfect starting point to get into the wonderful world of cosplay!
your feedback (thank you!)
"I've loved these books, so far! It's a great range, giving a perfect place to start and a clear view of where to go, once you're more comfortable. The pictures and instructions are incredibly clear, and it's a fun read."
Bonnie Whitlatch, January 2, 2020
"I bought this bundle and I learned so much my head nearly exploded! These books are well written and simple enough for even a novice like myself to understand. An absolute must for anyone who plans on making their own cosplay!"
Jeff Hubbard, September 27, 2019
"All of these books are so helpful and easy to follow and understand! Great for a beginner like me and always a pleasure to read because of the fantastic and inspiring writing style."
Aylin, October 7, 2019
"I ordered the basic bundle. The order was immediately available to download via an email, separated into ten files. KamuiCosplay is a big inspiration to me and these are the first books I've bought from her shop. So far, very happy with what I have received! I'm new to sewing and foamcraft, so I'm very happy that I was able to get the bundle so affordable."
Rachel J Russel, May 23, 2020
"I have bought one of Kamui's books, The Book of Foam Armor, and I just adored it! It came with the cutest things, such as gummy bears, a little note, and a sticker! Kamui really shows a lot of kindness towards her fans and it is one of her best qualities as a cosplayer. Also, she's honestly hilarious in the books, if you want to get into cosplay, I recommend this all the way. Along with a laugh and good tips, you'll never want to stop reading her books!"
Maddie, D., April 1, 2019
"These patterns helped me so much in that they were the perfect starting base for my cosplay. Instructions were easy to follow! Thanks kamui and Benni!"
Nikolai Snow, April 18, 2020
"I love that Svetlana is sharing her knowledge with everybody. Her and Benni make such amazing costumes, its great to have tips from professionals. I have bought most of her books and love how simple, easy and clear they are."
rnnfsh, November 5, 2018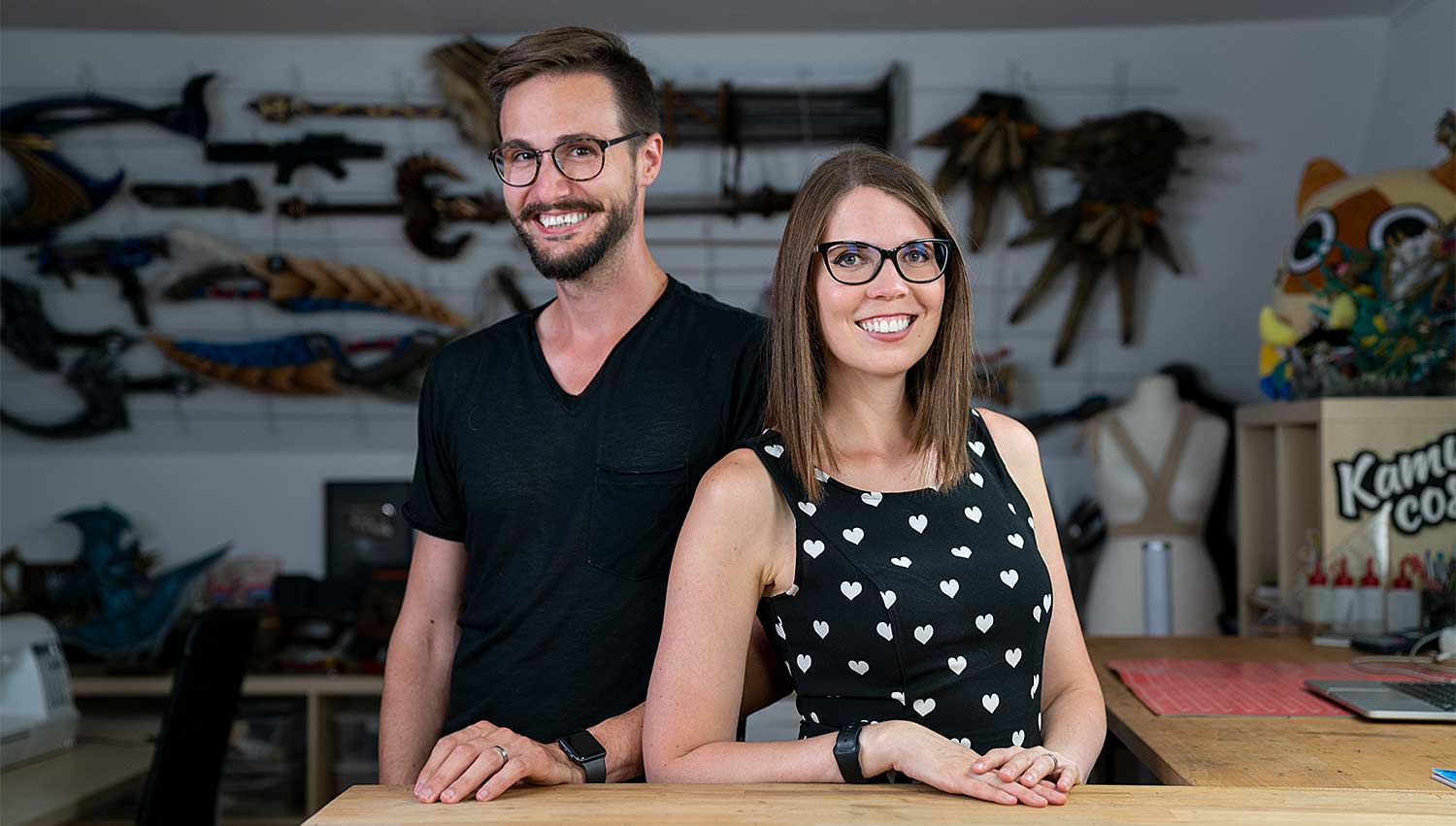 Nice to meet you! We're Svetlana and Benni, two passionate artists who love to create costumes and props from our favorite video games, anime or movies. In 2011 we turned our crafty hobby into a full-time business by supporting the community with our instructional books, costume patterns and by sharing our adventures through Social Media!